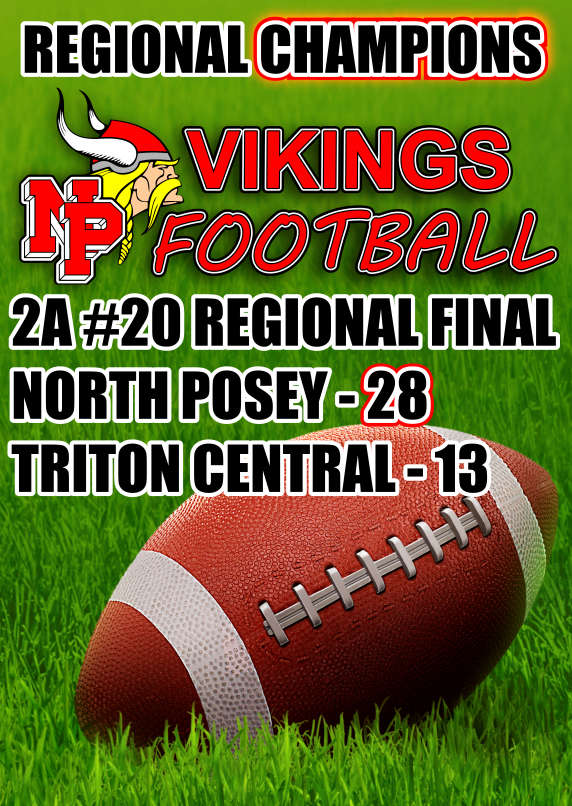 FOOTBALL: NORTH POSEY VS Triton Central (REGIONAL CHAMPIONSHIP)
The North Posey Vikings head home with a IHSAA Regional Champions title after taking down the formerly 2A #1 ranked Triton Central Tigers.
The Vikings controlled the game from the start putting up a solo touchdown in the first quarter from Colton Gardner on a 51 yard play. The Vikings put up two more touchdowns in the second quarter and then one more in the fourth quarter to wrap up the game with a 28 - 13 final score.
Scoring:
Colton Gardner - 1 rushing TD
Liam Stone - 3 rushing TDs
Kaleb Herke - 4/4 PATs
The Vikings will take on the Southmont Mounties from Crawfordsville in the Semi-State Championship game at North Posey next weekend!