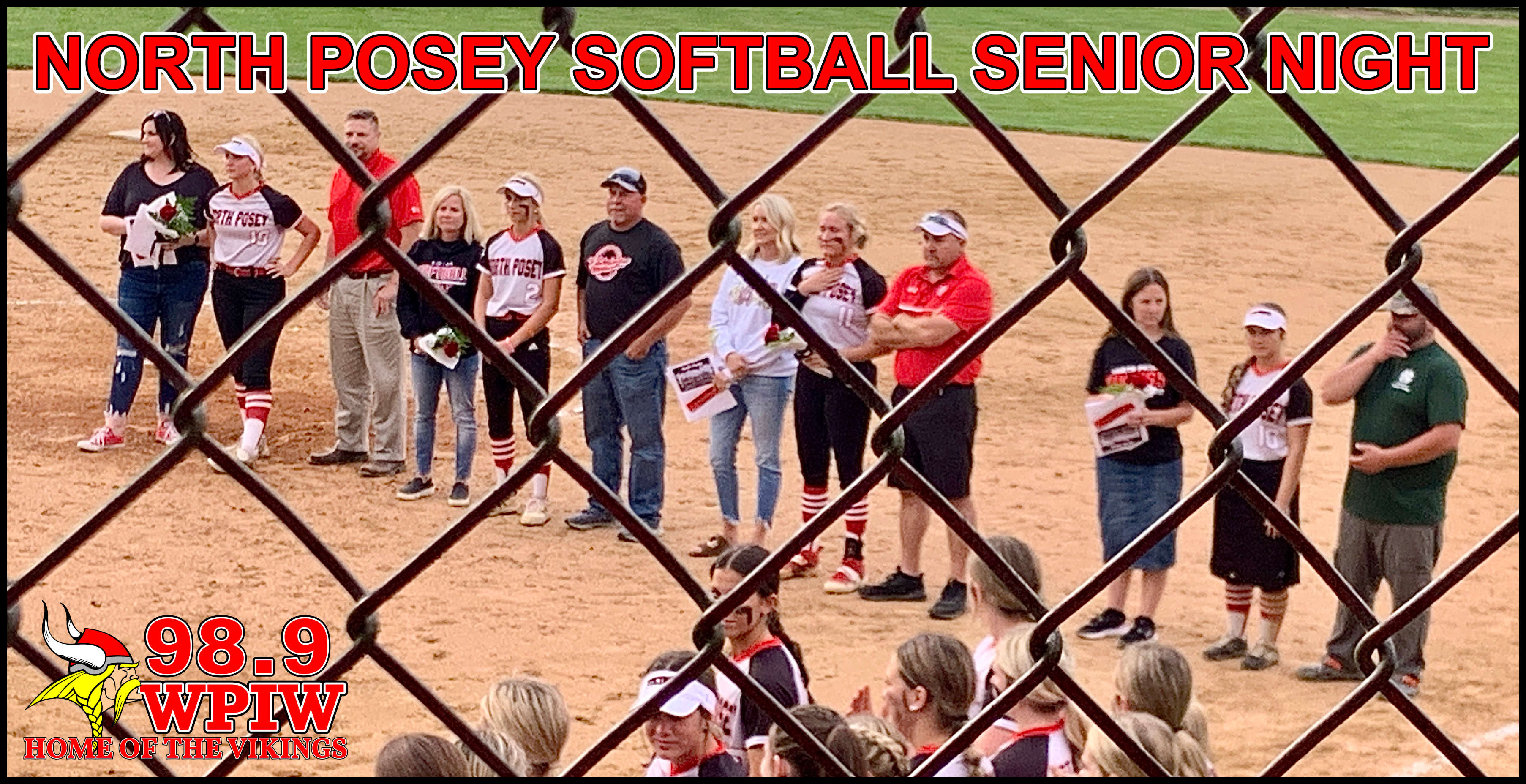 North Posey Softball Seniors with their parents after the final home game of the season.
North Posey Softball Senior Night VS Perry Central 05-16-23
The North Posey Lady Vikings played their final home game for the season against the Perry Central Commodores on senior night. North Posey pulled away in the bottom of the first inning with 12 runs on 9 hits and held the shutout for a final score of 12-0. Erin Hoehn pitched a perfect game for 15 strike outs in 5 innings. The Vikings improved to 22-0 on the season with one game remaining against Washington on Thursday. As of May 16th, the Vikings are ranked 23rd in the nation per Max Preps. After the game, the senior day ceremony took place in which head coach Gary Gentil honored the 4 seniors. They include Lauren Kihn, Shanina Farrar, Maddy Olander and Michigan signee, Erin Hoehn. Gentil noted that the the four seniors had not lost a home game in their career and that they have broken multiple school records. Sectionals playoff begin next Monday at Forest Park in Ferdinand although the Vikings did draw a bye in round one. Their first game will be on Tuesday the 23rd against the winner of the Forest Park – South Spencer game. Game time will be at 5:30 Central time. You can follow the Vikings through the post season on your home for North Posey Sports, 98.9 WPIW or online at PoseyCountyRadio.com with Chris Morlan on the microphone. You can listen to the game archive below.