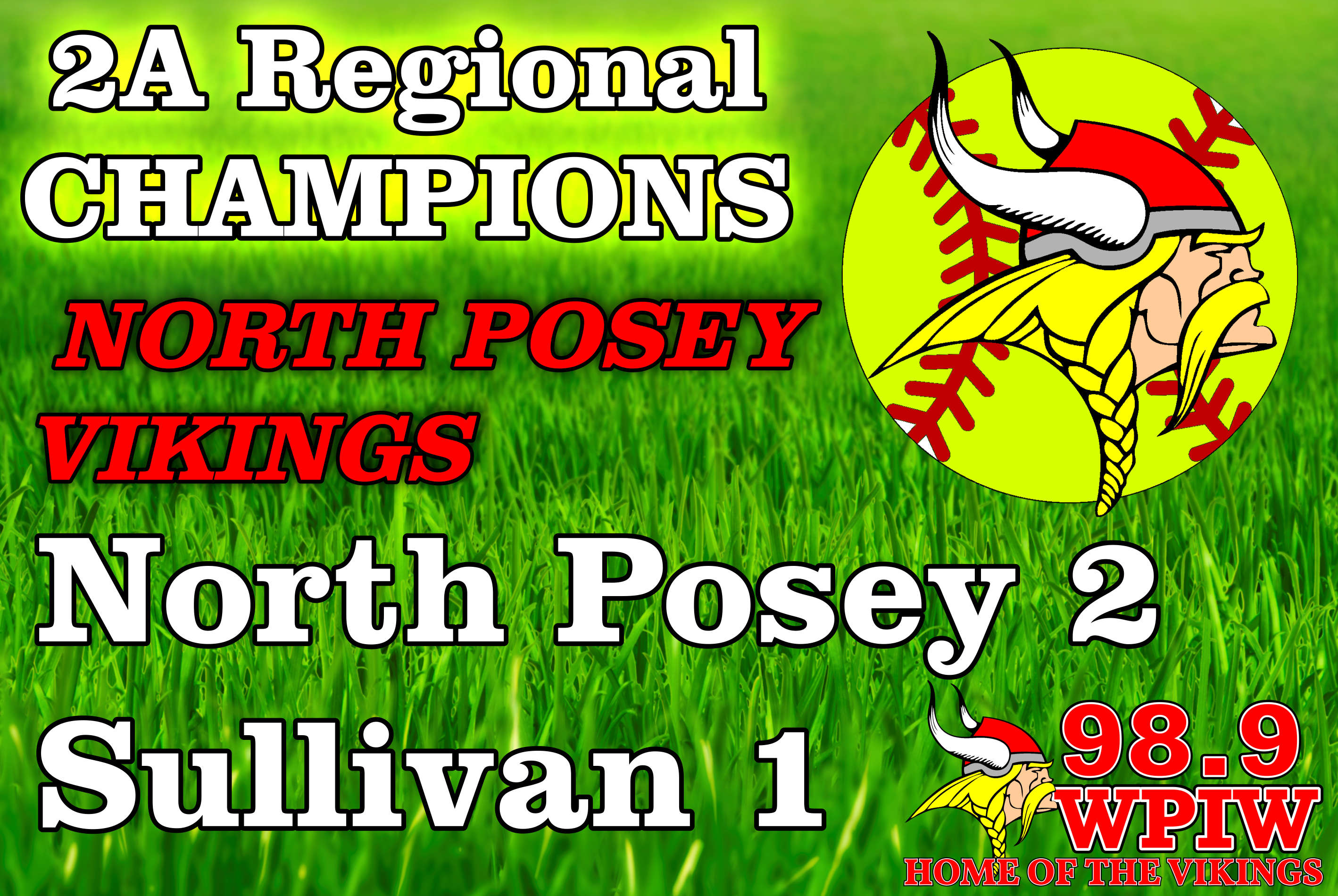 Softball - North Posey VS Sullivan - 2A Regional Championship
The North Posey Vikings Softball team pulls off the come from behind win in extra innings over the Sullivan Golden Arrows. Sullivan put up one run in the bottom of the first inning and Erin Hoehn took charge on the mount preventing any more runs from scoring through the end of the game. North Posey put up one run in the top of the third to tie up the game. In the ninth inning the Vikings put up the much needed run to take a 2-1 lead over Sullivan. Erin Hoehn finished the game on the 2-2 pitch to strike out for the extra innings win! Congratulations to the North Posey Vikings! 26-0 on the season! The semi-state semi finals will be at Forest Park on Saturday.
The game archive is below!